Woolgathering with Jaz
Jaz's blog about random thoughts, experiences and insights about farm life in the Shenandoah Valley.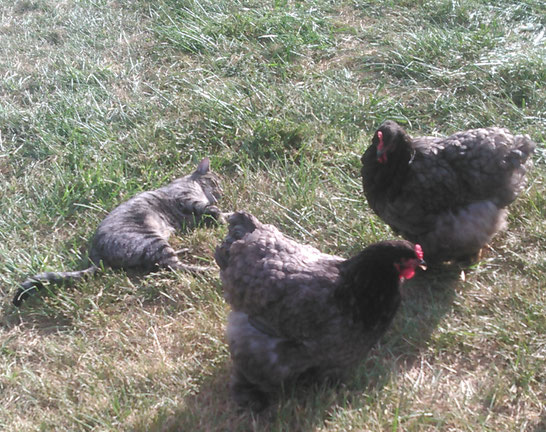 Today is the first day of Autumn and as we look around our fields and gardens we notice the change in the light, the temperature, the behavior of the honey bees and praying mantises and the decline of the produce crops. We've organically battled the pests and cheered on the beneficial bugs all summer long and in many ways, we welcome the change of season. However, the change also brings about the end of our summer crops.
We regret to say that we will not be at the South Street Barn Market for the remainder of this year. There is little left to harvest and what remains is less than top quality. Also Lee's knees are progressively deteriorating and the rigors of farm life and standing on the asphalt lot on Saturdays is causing him to be in a great deal of pain. He will undergo a left total knee replacement on November 22, and after recovery, he'll undergo replacement of the right knee.
We are grateful to all of our customers for your support, your loyalty, and your friendship, all of which has made what we do worthwhile. We enjoy sharing food and conversation with each and everyone of you.
We will still bake bread on Fridays and have a very limited selection of vegetables (our sweet potato harvest should be plentiful) available for pick up at the farm. We will send out newsletter and Facebook notifications about what produce is available. 
If you want bread for the week, orders must be placed by Wednesday.
If you would like to place a bread order or request anything else please email us at Rooster@purpleroosterorganics.com or call us the old fashioned way at 540-984-3707.
Again, thank you and warmest regards,
Jaz & Lee
                                                                                                 22Sept2016
Tis the planting season and this Spring has been an odd one. Late cool weather and lots of rain have prevented us from  being able to harden off our seedlings. Our greenhouse is bursting at the seems with hundreds of cucumbers, tomatoes, kale, broccoli, eggplant, chard, etc. We're taking seedlings to market this week and would love  you to give our young'ns a home this summer. They will reward you with delicious food. But you'll have to do the hardening off yourself. Here's how: http://www.growinggardens.org/hardening-off-plant-starts
06May2016

In September, Lee and I added 36 Khaki Campbell ducks to our flock of fowl. Thirty-four ducks are hens, 4 of which are currently laying because they are older. The rest will start laying end of February or beginning of March. Coupled with our 10 laying chicken hens and we've got EGGS! Lots of them! 
So what is the difference? Many people say that duck eggs are bigger and perhaps they are when compared to normal sized chickens but most of our chickens are hybrids of meat and layer breeds so we are used to getting big chicken eggs.
The biggest differences we see are in the shell and the albumin (the white part). Duck egg shells are harder than chicken shells which means they have a longer shelf life than chicken eggs. The albumin is thicker and stickier so it takes a bit more work to break the gel when beating whites of duck eggs. Once you get them frothy, however, they beat up fairly easily. This thicker albumin is what makes duck eggs great for baking; they result in fluffier cakes, pastries, cookies and are preferred by top pastry chefs.  For the most part one duck egg = one chicken egg if they are fairly similar in size. 
As far as taste, we don't find much difference. Duck eggs are more nutritious than chicken eggs. They are higher in protein, carbohydrates and lipids and have higher mineral and vitamin levels.Some folks who are allergic to chicken eggs are able to eat duck eggs but should check with their doctor.  See below for more nutritional information.
Raising ducks is a bit different than raising chickens. Ducks are more animated and comical and tend to move together in a duckclone, turning all together in one direction and then as a unit turning in a different direction. They are messier than chickens, turning their water into a muddy mess within minutes of clean water being given to them. This is because ducks need water to swallow their food and love to swim and splash.  Ducks lay eggs on the ground and then bury them. This makes duck eggs quite dirty/muddy. Fortunately, ducks lay their eggs before 8:30 in the morning so there's no need to hunt for them out in the pasture; they are done laying before being let out from their night-time safety zone. Ducks are noisier than chickens but easier on the garden than chickens are because ducks shovel with their beaks rather than peck and scratch like chickens do.      
Once you go Quack, you don't go back!™
                                                                                                                                                                           13Jan2016
Nutritional Comparison of Chicken, Duck and Goose Eggs
USDA Nutrient Database for Standard Reference, Release 24, Dec. 2011
Chick Duck Goose egg comparison.pdf
Adobe Acrobat Document
31.4 KB
---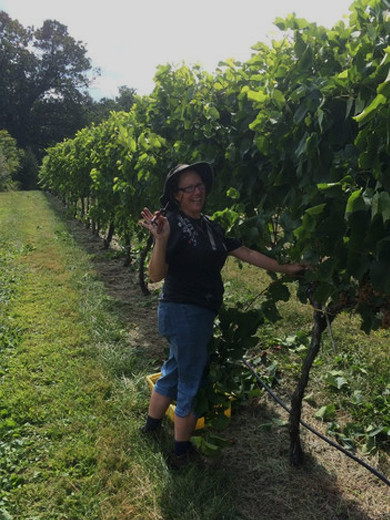 Wabi  connotes rustic simplicity, freshness or quietness, and can be applied to both natural and human-made objects, or understated elegance. Sabi is beauty or serenity that comes with age, when the life of the object and its impermanence are evidenced in its patina and wear, or in any visible repairs.
Wabi-Sabi is the Japanese philosophy of appreciating things that are imperfect, primitive and incomplete.  The concept embraces age, rust, respect, nature, accepting the cycle of growth, decay and death and finding beauty in the simplest things because beauty is indeed everywhere if we choose to see it.
Growing your own food is difficult and labor intensive. Growing food for others makes growing your own food look like child's play. Yet every day Lee and I find joy and satisfaction in the small things involved in working the ground and nurturing the plants and animals that provide us food. It is simultaneously hard and simple; and every day we are grateful for the imperfect beauty that surrounds us.                                                                          11Nov2015